There's been a pretty large gap in my blogging. This is my attempt to get back in the saddle. I spent a few weeks over christmas in the philippines, meeting my partners family, and going diving at Moalboal and Alona beach.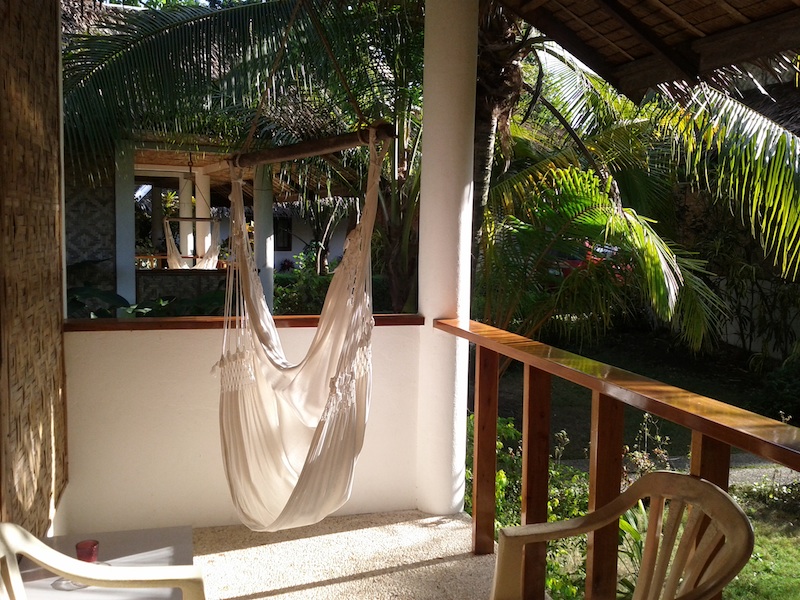 Hammock at Moalboal diving resort
I've only got my PADI open water, but spent about 16 hours underwater over the course of two weeks. The diving in the Philippines is probably some of the cheapest in the world. One place we went was about $30 per dive including gear rental, boat hire and everything.
Eating was pretty cheap too. A typical night out with drinks and dinner might cost $10-15 for two people. Beer was 50 cents, and when it's hot and sunny 50 cent beer tastes about perfect.
I've set myself up to be in Wellington this year. I'm working with the team at youdo, and enjoying working on a large scale ruby on rails project.
Happy new year!